HOW TO BUY?
Have you already decided which watch you want and you don't know how to purchase it? Don't know which payment methods are available? Don't worry, just follow these steps to easily place your order:
1 – Choose the watch you want and then verify if the delivery date is suitable for you.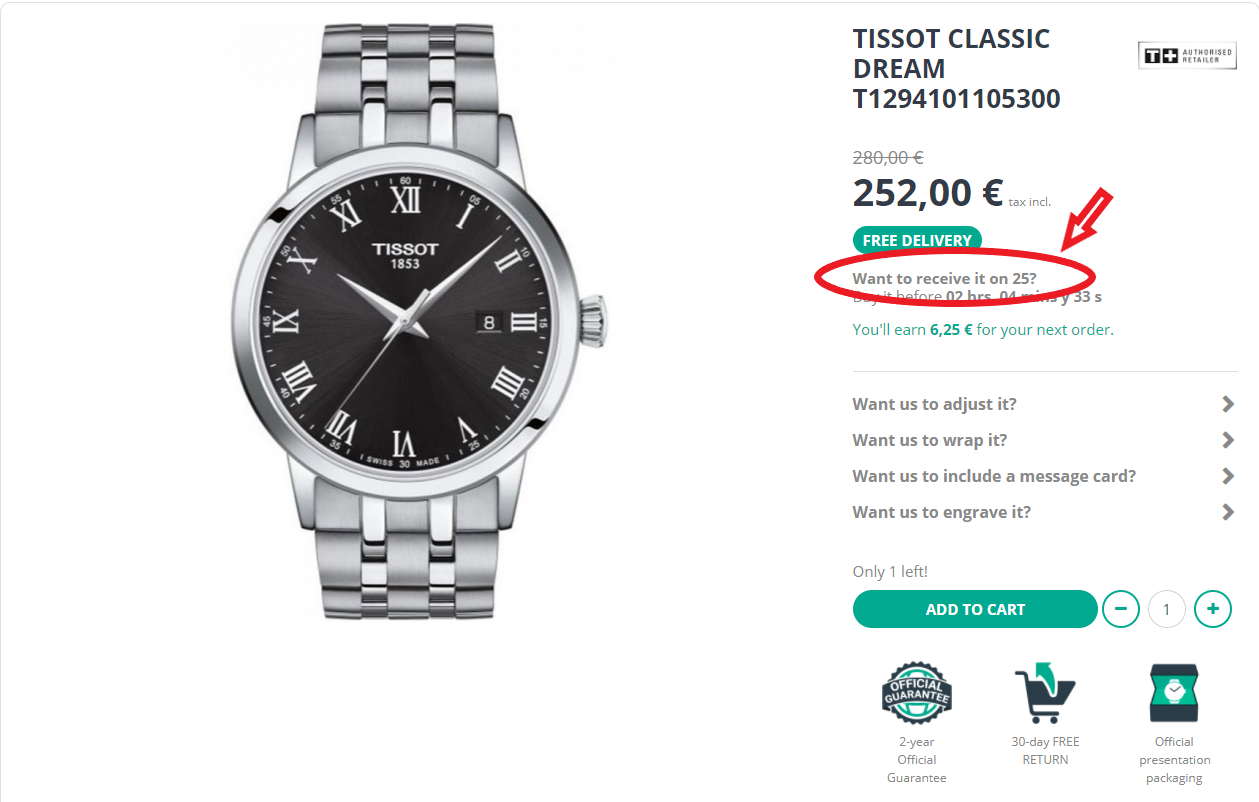 2 –  Select if you want any additional service in your order (adjustment, engraving, gift card ...) It's free! and then click in "Add to Cart"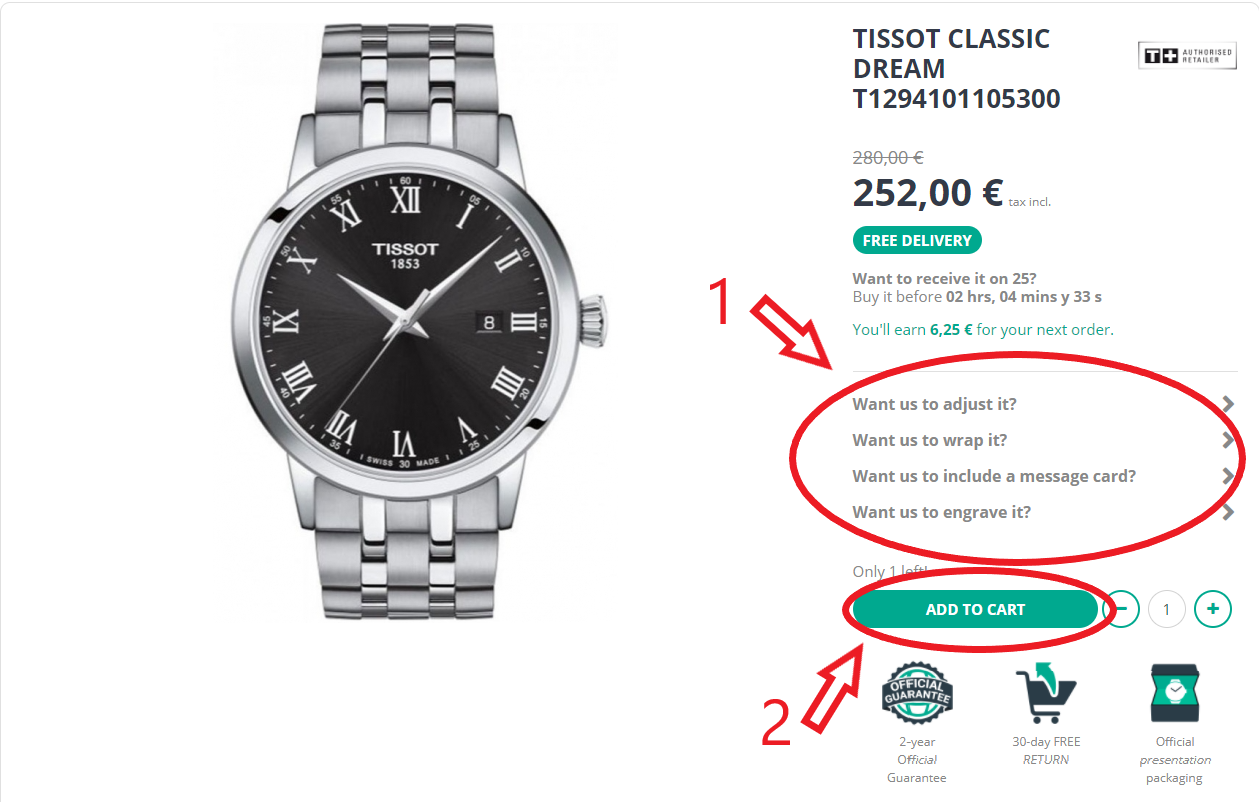 3 – Once you've done that, you can type in any discount coupons you may have in «Vouchers» and apply them by clicking on «Ok». Continue by clicking on «Proceed to checkout».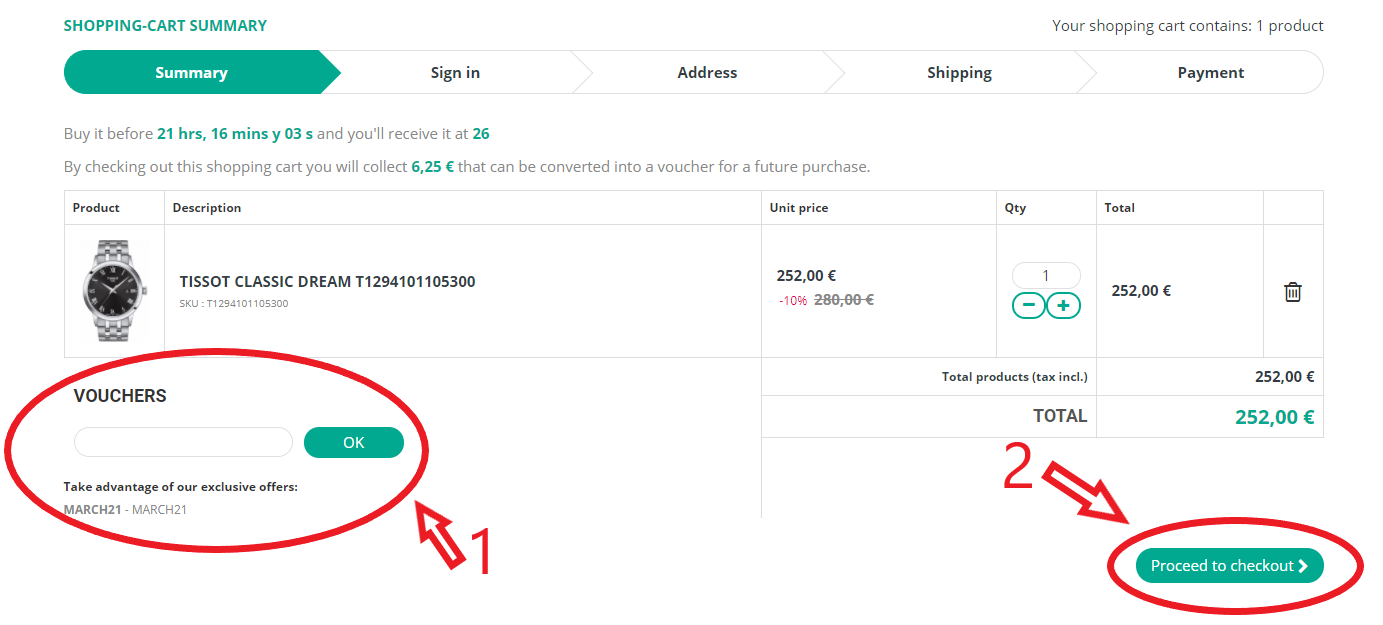 4 – Now, you must type in your email address and your password if you already have an account with us. If you don't, type in your email address and click on «Create account» to do so.

5 – If you have created a new account, type in your personal information and the shipping address. If you already had an account, verify the shipping address. Then, click on «Continue».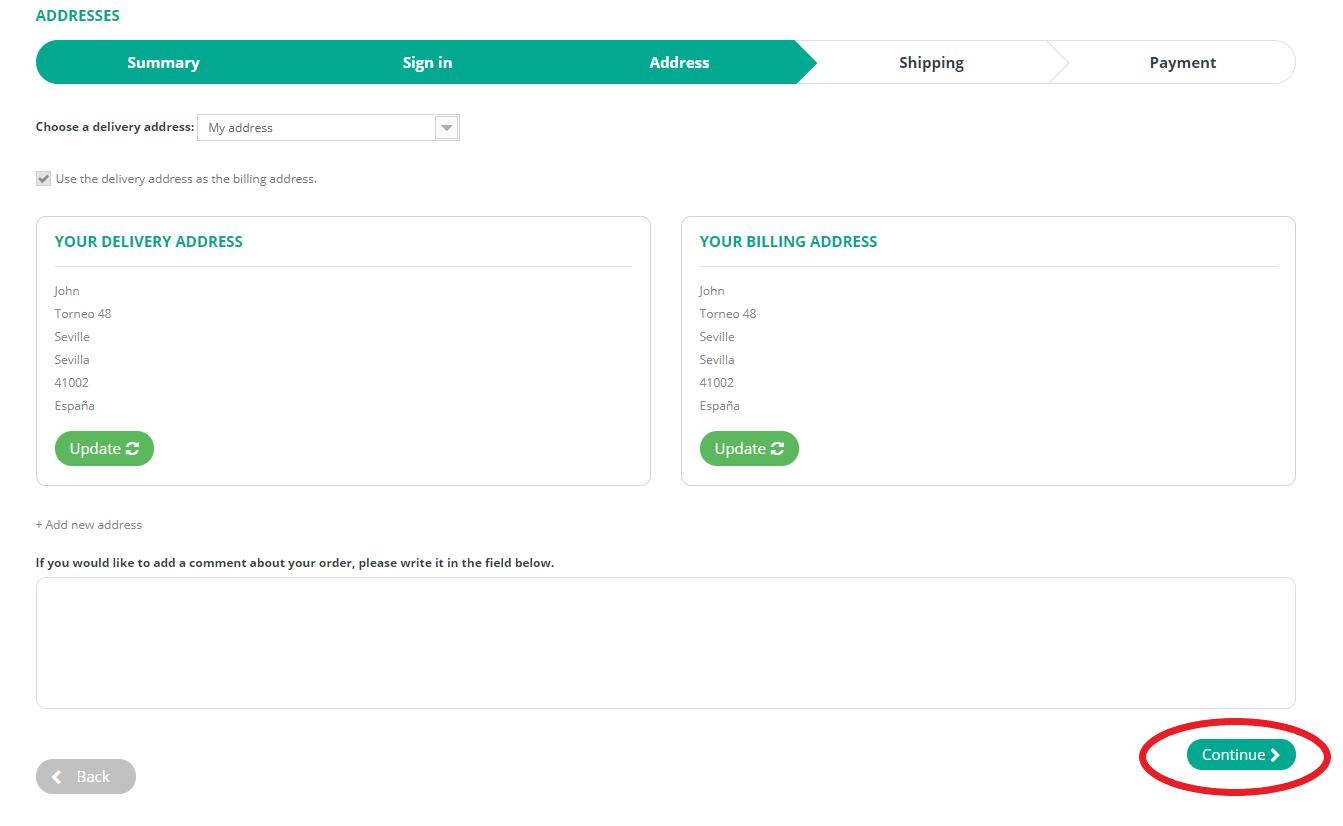 6 - Next, choose your shipping option.

7 - Next, choose your payment method. Depending on which one you choose, the process will continue one way or another.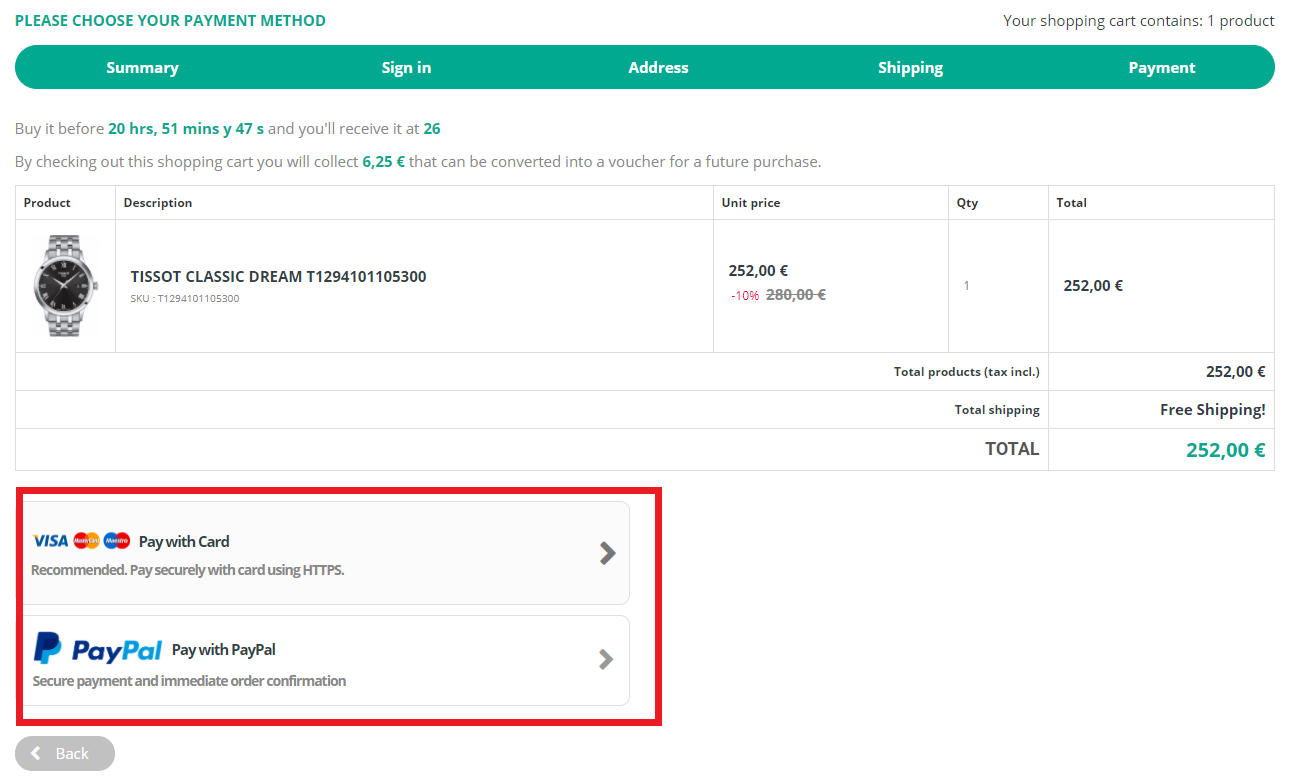 8- After following these steps, the last thing to do is to check that the information is correct. Then, just read and accept the terms and conditions and place your order.
All you need to do now is wait for your watch and enjoy it!